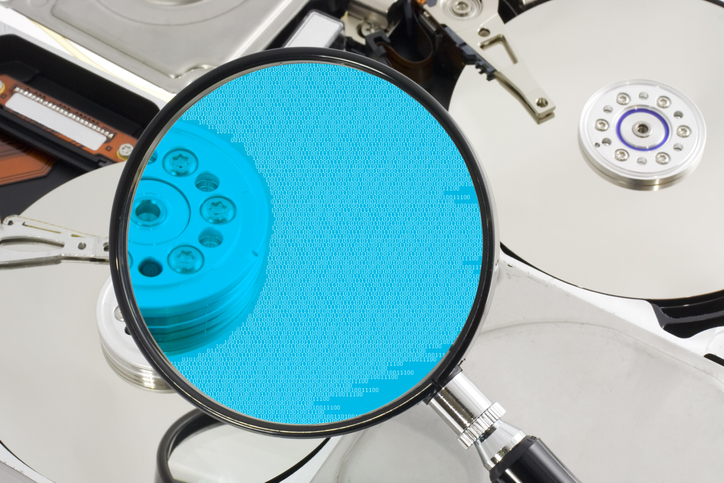 Our technology-driven, computer-controlled world has made us faster, more efficient, and more productive than ever before. It has allowed us to effortlessly communicate and conduct business, whether across town or around the globe. For investigative professionals with the right skills and enough resources, virtually any digital data stored or transmitted is accessible.
<!- mfunc feat_school ->
Featured Programs:
Sponsored School(s)
Sponsored School(s)
All school search, finder, or match results, as well as colleges and universities displayed as "Featured School(s)" or "Sponsored Content" are advertisers that compensate us for placement on this site. The resources, editorial content, and school evaluations published on this site are developed independent of the schools that advertise here.
<!- /mfunc feat_school ->
Computer forensics investigators are the professionals called upon to identify, isolate and recover digital information to be used as evidence in criminal and civil trials.
The term "forensics" means to bring to court or to use in a legal proceeding. As such, computer forensics investigator jobs involve collecting, analyzing, and presenting computer evidence to the court. This field may involve recovering digital evidence on computer-related crimes, such as hacking and identity theft, or it may involve recovering digital evidence and communications related to non-computer crimes.
<!- mfunc search_btn -> <!- /mfunc search_btn ->
Computer forensics is still a relatively new discipline, so new laws are being written every day to help define the role, scope and limitations of computer forensic investigators. Because there is little standardization and consistency from one court or jurisdiction to the next, the tools and methods computer forensics investigators use to obtain evidence and present it in a court of law may depend on a number of circumstances. Knowing what does a computer forensic investigator does is not what gets you the job, you will have to know more about how to become a computer forensic investigator.
Computer forensics Investigator Degree
The most common path to this profession is through a bachelor's or graduate degree in computer science with coursework specific to computer forensics. There are also a number of undergraduate and graduate programs in computer forensics, and many criminal justice programs that offer a concentration in computer forensics.
Coursework in computer forensics may include courses in digital crime, computer ethics, and information systems security planning, among others.
Computer forensics investigators may need to be licensed as private investigators in the state in which they work. Becoming state licensed as a private investigator may involve meeting the state's minimum requirements regarding both education and experience.
The Work Computer Forensics Investigators Perform
Computer forensics involves applying investigative analysis techniques to gather evidence from a digital device that can be presented in a court of law. Computer forensics investigators perform structured investigations and maintain a documented chain of evidence, following a standard set of procedures and protocols to ensure evidence isn't compromised in any way.
Computer forensics investigators use a number of techniques and forensic software applications to search for hidden information and deleted, encrypted or damaged files.  All recovered and collected evidence is verified for litigation purposes.
Generally speaking, computer forensics involves recovering two types of data:
Persistent data – data stored on a hard drive and preserved

Volatile data – data not stored and preserved, but that may reside in registries, caches and RAM
Computer forensics investigators must have reliable methods for capturing both while preserving the integrity of the data.
Computer forensics investigators may be called upon to recover evidence from any number of computer or digital devices:
Hard drives

Databases

Email servers

Storage media

Web servers

Internet sites

Digital cameras

Zip drives

Personal digital devices (smart phones, tablets)

Digital answering machines/fax machines
Their work may involve:
Examining and recovering information from computers and other digital equipment

Reconstructing damaged computer systems to locate evidence

Preparing reports related to recovered evidence

Reconstructing file fragments

Testifying in court regarding recovered evidence and the methods used to collect the evidence
Computer forensic investigators may work for:
Police and other law enforcement agencies

Defense and military agencies

Security firms

Law firms

Government agencies

IT companies

Private investigation firms

Banking and insurance companies
Professional Certification for Computer Forensics Investigators
Computer forensics investigators often seek professional certification to achieve a competitive edge and to advance their careers. The International Consortium Information System Security Certification Consortium offers a Global Information Assurance Certification (GIAC) – Certified Forensic Analyst designation for professionals in the fields of information security, incident response, and computer forensics.
To achieve certification, candidates must pass an exam, which includes 115 questions and a time limit of 3 hours. Individuals are assessed on the following areas:
Operating Systems and File systems

Metadata and Filename Layers

Forensic Intrusion Analysis

Digital Forensics and Incident Response

Digital Forensic Investigation Methodology

Data Layer Examination

Analyzing Timelines

Acquiring and Analyzing Volatile Data
There are no minimum requirements for this certification, although taking the SANS training course, Advanced Computer Forensic Analysis and Incident Response, may help individuals prepare to take the exam.
<!- mfunc search_btn -> <!- /mfunc search_btn ->
The Information Assurance Certification Review Board offers the Certified Computer Forensics Examiner designation, which requires individuals to pass an examination that assesses their knowledge in the following areas:
Law, ethics and legal issues

Hard disk evidence recovery and integrity

The investigation process

Report writing

Evidence analysis and correlation

File system forensics

Computer forensic tools

Digital device recovery and integrity

Evidence analysis and correlation

Evidence recovery of Windows-based systems
The EC-Council offers the Computer Hacking Forensic Investigator certification, which requires completing Exam ECO 312-49, which can be taken at Prometric and VUE testing centers throughout the country. Individuals may qualify to take the exam either by possessing at least two years of experience in computer forensics or by completing an official training program through the EC-Council.
Computer Forensics and Career Options 
Computer forensics investigators work under various divisions and subdivisions within the industry. Here are some of the job roles and career options that you can look into if you are passionate enough to pursue a career as a computer forensics investigator!
According to the U.S. Bureau of Labor Statistics (BLS) the information on the employment of computer forensics or information security analysts is projected to grow at the rate of 33 percent from 2020 to 2030 which is estimated to grow at a much faster pace than the average for all occupations.
It is also reported that there are about 16,300 openings for computer forensic investigators projected on an average each year over the decade. 
Information Security Analysts
Average Salary: $95,510
Investigators working as Information security analysts ensure that they carry out extensive planning and streamlined execution of security protocols that protect all of the essential data spread across all the networking and computer systems. Most of these are found working majorly for the government sector, healthcare industries and networks, commercial banks and financial institutions that require financial protection due to bulk of sensitive data. From 2016 to 2026, this field is expected to grow by 28% which is more than the average of all the occupations with an average salary of $103,590 in May 2020 as per the BLS stats.
Computer Systems Analysts
A computer systems analyst is generally the one who assists a company in the appropriate use of technology to increase technical efficiency with an average salary of $88,270. They help in determining the best software that could help in facilitating the operations of the company and carry them out smoothie after following a pursuit of rigorous research and extensive evaluation. Whereas, they play a key role in training companies employees in understanding the technical know-how of using a software and solving the troubleshoot issues. 
Malware Analyst
A malware analyst is an expert that tries to identify and assess threats such as worms, bots, trojan virus or cyber attacks by ensuring that the company's data is protected by examining a cyber attack and reverse-engineering the damage it has done following efficient debugging strategies. Most of their tasks revolve around developing prevention protocols that may help them block malware attacks and prepare them well for the future working at an average salary of $88,898 and even more in the top 10 percent of industry.
Information Technology Auditor
An information technology auditor earns an average salary of $64,772 whose sole responsibility is examining a company's infrastructure and identifying security weaknesses that further helps in developing security plans and preventing any kind of cyber attacks from happening. 
Forensic Computer Analyst
Earning an average salary of $85,800, a forensic computer analyst assists the stringent law enforcement by evaluating illegal security threats and curbing cyber crimes which they do by collecting information from the crime scene and extracting data. They carry out the essential investigation to provide detailed information regarding what type of cyber attack occurred, who carried out the attack and what data was taken.
Security Consultant
These security consultants are experts that prevent cybersecurity threats by protecting network systems and computer systems from different types of malicious malware that may have been spread from company to company as spams or cyber attacks. Earning an average salary of $85,667, they install and update software that are launched and are best suited for the security plan thereby testing solutions far in advance by communicating developments within the company.
Ready to Become a computer forensic investigator? Find private investigator schools, programs and education options near you.