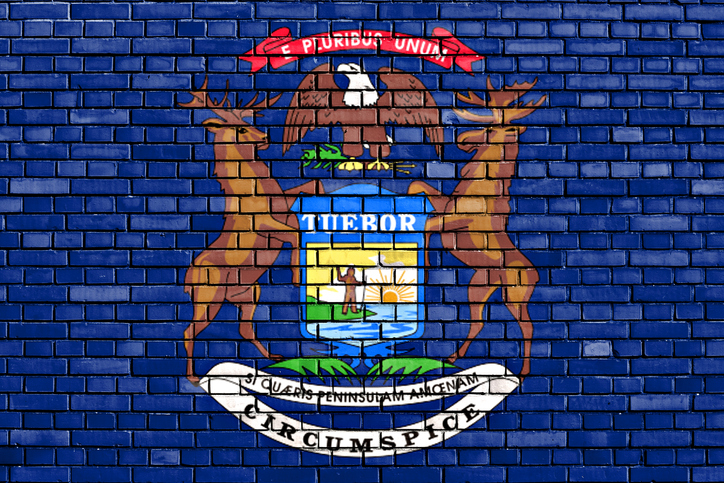 The era of social media has expanded the already-broad scope of private investigating throughout the country, and in Michigan, it's led to a successful niche for a number of these pros.
<!- mfunc feat_school ->
<!- /mfunc feat_school ->
Take, for example, licensed investigator Julie Erickson. After discovering the potential dangers associated with online dating apps, she opened her own Michigan PI agency called JAE Investigations, with the ultimate goal of keeping clients safe. Using her investigative skills and resources, she looks into potential dates for her clients, checking for things like criminal convictions and domestic violence charges.
As one of the 820 PIs licensed in the state as of 2019, according to the Michigan Bureau of Labor Market Information and Strategic Initiatives, Erickson is doing what so many of her colleagues have also done – forging her own, unique path in private investigations and making a name for herself along the way.
All professional investigators in Michigan are regulated and licensed through the Michigan Department of Licensing and Regulatory Affairs.
The term "investigation business" under the Act is defined as a business entity that conducts investigations for the purpose of obtaining information pertaining to crimes. Professional investigators are allowed to perform any number of activities under this definition, including:
Securing evidence to be used in court

Locating and/or recovering stolen property

Electronic tracking

Using computer forensics findings as evidence in court

Using devices for eavesdropping and/or observation
---
Step 1. Meet Michigan's Minimum Licensing Requirements
Before you can pursue a career as a private detective in Michigan, you must ensure you meet minimum requirements for licensure. Specifically, you must:
Be a United States citizen

Be at least 25 years old

Possess a high school diploma or the equivalent

Have no felony convictions

Have no misdemeanor convictions involving the following:

Dishonesty or fraud

Unauthorized selling or divulging information or evidence

Impersonating a law enforcement official

Illegally using or possessing a dangerous weapon

Controlled substances

Assault

Have no more than 2 misdemeanor alcohol-related offenses

Have no dishonorable discharge from the United States military
---
Step 2. Meet Minimum Experience or Education Requirements in Michigan
To become a licensed private detective in Michigan, you must have at least 3 years of full-time experience in one of the following:
Engaging in a legal professional investigation business as an investigator, licensee, or registrant

Conducting a professional investigation agency

Working in investigative or intelligence activities, which may include the following professions:

Investigator

Detective

Special agent

Intelligence specialist

Parole agent

Probation officer

Certified police officer

Engaging in the investigation business as a full-time proprietary or in-house investigator employed by a business or an attorney

Working as an investigative reporter employed by a media outlet
You may also meet the minimum requirements for licensure through the completion of a bachelor's degree program or higher in one of the following areas:
Police administration

Security management

Investigation

Law

Criminal justice

Computer forensics
<!- mfunc search_btn -> <!- /mfunc search_btn ->
---
Step 3. Apply for Michigan Licensure as a Private Investigator
Once you determine you have successfully met the minimum requirements for licensure either through education or experience, you can apply using the Application for Professional Investigator License Holder. Along with a completed application, you must submit the following:
Two passport-sized photographs

Completed Employment Verification forms or an official transcript if you are qualifying through a degree (included in application packet)

A

Professional Investigator Surety Bond

or

Insurance Amendatory Endorsement

form that covers all 3 years of the license period

A copy of your Articles of Incorporation or Articles of Organization (Available through the Bureau of Commercial Services at 517-241-6470)

A copy of your Certificate of Co-Partnership from the county clerk where your business is located

An Assumed Name Certificate or DBA if you are using a name that is different from your name or your corporation or organization name (Available from the Bureau of Commercial Services, Corporate Division, at 517-241-6470)

Five (5) notarized Personal Reference forms from individuals who can attest to knowing you for at least 5 years (included in application packet)
If you are currently a law enforcement officer, you may not be licensed in the State of Michigan as a private detective unless you produce one of the following to the Department:
Written permission to act as a private investigator from your employer

A copy of your jurisdiction's published policies and procedures that includes verbiage of officers being allowed to seek off-duty employment as a private investigator

A copy of the collective bargaining agreement from your jurisdiction
The licensing fees for private investigators in Michigan are as follows (make check payable to the State of Michigan):
Individual License $750

Partnership License $750

Corporation License $750

Limited Liability Company License $750
The completed application and related documentation should be sent to:
Michigan Department of Licensing and Regulatory Affairs
Licensing Division
Professional Investigator
Post Office Box 30018
Lansing, Michigan 48909
---
Step 4. Get to Work in Michigan
The Michigan Council of Private Investigators is a good source for finding work in the State of Michigan as a private investigator. Membership in the Council may provide you with a number of opportunities for networking and information regarding the private investigation practice in the state.
Note: According to the Professional Investigator Licensure Act, all private investigators in Michigan must be fingerprinted upon being hired by an agency.
Professional certification in this field is often advantageous for career advancement and professional achievement. ASIS International offers the Professional Certified Investigator certification, which requires at least 5 years of experience in investigations, 2 of which must be in case management.
---
Step 5. Maintain your Michigan License
You must apply for re-licensure every 3 years as a private investigator in Michigan by completing the Application for Re-licensure as a Professional Investigator Agency form and submitting a $750 renewal fee (payable to the State of Michigan).
---
Private Investigator Salary Information for Michigan*
According to the Bureau of Labor Statistics (BLS), as of May 2020, private investigators in Michigan earned an annual median salary of $42,515. The highest earners here (top 10%) earned $74,330 on average during this time.
<!- mfunc search_btn -> <!- /mfunc search_btn ->
To become a private investigator in Michigan, you will need a license from the Michigan Department of Licensing and Regulatory Affairs. To qualify, you must be at least 25 years old and have been involved in one of the following occupations full-time for at least three years:
Served as an investigative employee in another state

Worked as an investigator for one who holds a license for conducting a professional investigative agency

Served as a law enforcement officer for a government agency

Graduated with a bachelor's or graduate degree in a field such as criminal justice or police administration

Served as an in-house investigator for a business or attorney

Served as an investigative reporter for a recognized media outlet
PI Salaries in Detroit, Muskegon, Kalamazoo, Grand Rapids, and Saginaw
In 2019, the following BLS stats indicate what PIs in the median-top 10% salary range are earning in Michigan's largest metro areas:
Detroit: $58,010-$100,120 (approximately 190 licensed PIs)

Muskegon: $54,490-$64,470

Kalamazoo: $35,830-$48,020 (approximately 260 licensed PIs)

Grand Rapids: $45,000-$64,890 (approximately 80 licensed PIs)

Saginaw: $57,260-$67,550 (approximately 40 licensed PIs)
*May 2020 US Bureau of Labor Statistics Salary and Job Market Figures for Private Detectives and Investigators reflect state data, not school-specific information. Conditions in your area may vary. Data accessed September 2021.
<!- mfunc feat_school ->
<!- /mfunc feat_school ->